Welcome to
Caleb Enterprises Ltd
Caleb Enterprises Ltd. is the corporate vehicle for delivering the professional services of Dean E. Malone. The mission of Caleb is to help Fortune 500 customers who utilize the HP NonStop server platform in their business to get maximum value.
Professional Services
Caleb excels in the following areas of competency:
Application architecture, design and development that fully leverages NonStop fundamentals of linear scalability and fault tolerance
Application integration with hybrid systems in a heterogeneous distributed computing environment
Systems tuning
Systems monitoring
Application porting
Application modernization
Blazing new trails with emerging technologies
Industries Served
Banking, Brokerage, Card Services, Telco, Professional Services and Integration Consulting, Government, Retail, Hardware & Software Vendors, Satellite, Industrial Automation
Core Competencies
These are the NonStop technologies we have proven expertise applying.
| | | | | | | | |
| --- | --- | --- | --- | --- | --- | --- | --- |
| TACL | OSS | UNIX | sh | ant | SQL/MX | SQL/MP | ODBC |
| ENSCRIBE | PATHWAY | NSDEE | ETK | c | c++ | COBOL | TAL |
| BIND | noft | nld | INSPECT | Visual Inspect | LDAP | SOAP | CSL Studio |
| TCP/IP | SNA | X.25 | 3270 | 3780-bisync | AM65xx | WebSphere MQ | Golden Gate |
| ISO 8583 | IPC | CORBA | Tuxedo | MEASURE | Prognosis | SubVersion | CONTROL |
| Control-CS | SCCS | SourceSafe | ClearCase | Rose | XML | ITP WebServer | SCF |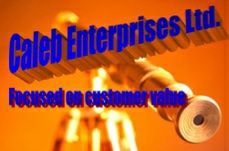 Our Achievements
Somebody said it could not be done, but we said it could... So we did it! More…